As I was feeling much better this morning my wife and I decided to resume our original plan and visit the castle today. Instead of walking up the Royal Mile we approached from Grassmarket. This provided us with an impressive view of the castle from below.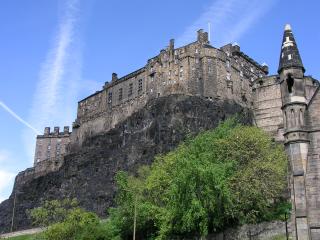 After climbing up a lot of stairs we reached the Esplanade and entered the castle via the drawbridge. We went up the mainroad inside the castle to the gallery and were overwhelmed by the view.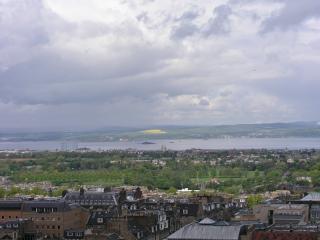 We spent many hours in the castle, observed the firing of the one o'clock gun, …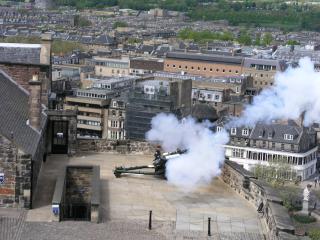 … admired the architecture, visited all the museums and exhibitions and finally took a look at the Honours of Scotland.
We had a really good time and can only recommend visiting the castle.