Our dog Vader has a very demanding schedule every morning:
Make sure that the humans get really out of bed when the alarm clock goes off.
Chase all the cats and birds out of the garden.
Get cuddled by the humans.
Remind the humans that it is time for his breakfast.
Wolf his breakfast down.
Have a nap while the humans eat their breakfast.
Go on a long walk and whiz around.
Afterwards Vader is always dog-tired and needs to retreat to the sofa for an extended break.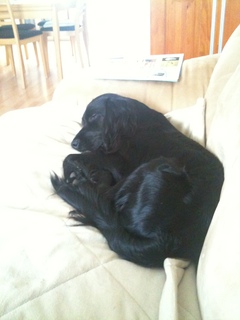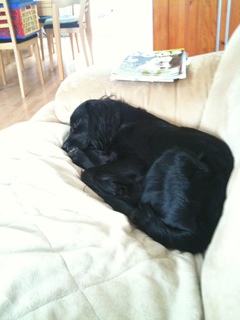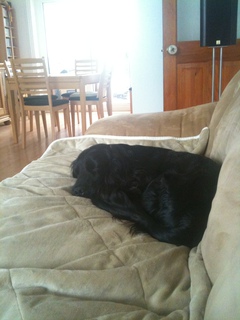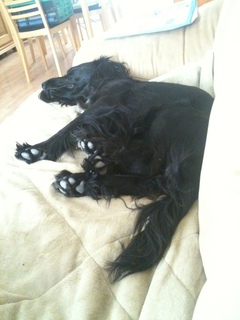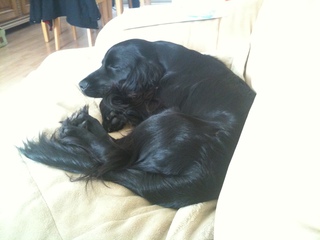 Poor dog … such a hard life. 😉