Only three years after moving to Cambridge Silke and I finally managed to visit the nearby Imperial War Museum Duxford. It is Chris Cunningham's fault that we finally made it. He visited Duxford two weeks ago and published a lot of photos in his blog.
We took advantage of the nice weather last Saturday (which is a very uncommon phenomenon on a Bank holiday weekend) and drove to Duxford at noon. As the museum is located on a former airfield of the Royal Air Force it covers a wide areal. We spend an hour walking around and looking at various planes outside: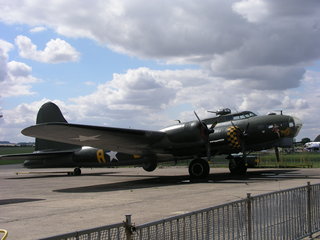 We even saw a Hurricane performing aerobatics over the airfield.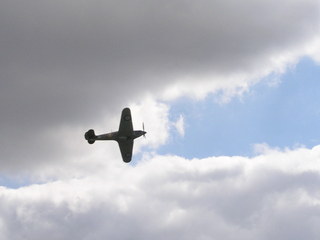 After a lunch break we made our way through some of the many hangars. We started with the Battle of Britain hangar, continued to the restauration hangar and finally reached the The American Air Museum. And there it was, the aeroplane I wanted to see most of all, just right in front of me: The SR-71 Blackbird.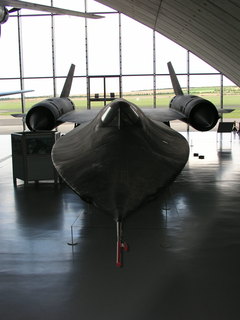 I have been fascinated by this aeroplane since my childhood days. And I wouldn't have dreamed of standing in front of one of them.
There was so much more to see in Duxford, and Silke and I didn't even manage to enter all the hangars. I guess we will have to come back to see the rest. 🙂