On our quest to explore sunny islands in the Atlantic Silke and I have already visited Tenerife and Gran Canaria. Our latest exploratory trip took us to Funchal on the Portuguese island Madeira. We were welcomed by sunshine, blue skies and a gentle breeze which was a relief after the dreadful autumn weather in England.
On the way to the hotel we noticed that Madeira is very mountainous and features much more luscious vegetation than the Canary Islands.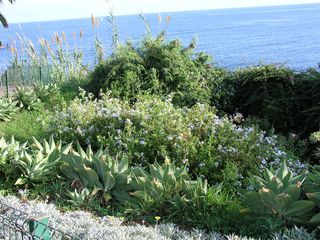 This is due to the rainy climate in the mountains which provides ample water that is distributed over the island via levadas.
After relaxing in Funchal for two days Silke and I finally went on our first tour of the island. We decided to drive to Ribeiro Frio to visit the Laurisilva forest. When we arrived up there we gained first hand experience with the humid climate in Madeira's mountains.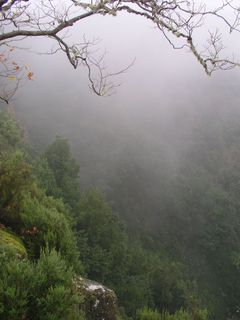 When we got sufficiently wet we drove to Ponta de São Lourenço, at the east end of Madeira. There at sea level the weather was much nicer. The view on the Atlantic Ocean was splendid.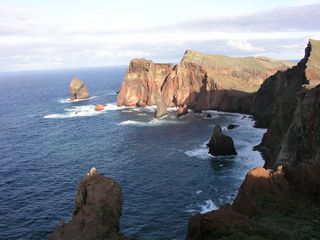 Two days later we had forgotten about the rains in the mountains and went on another tour, this time to Rabaçal. When we arrived there the weather was alright and the view was stunning.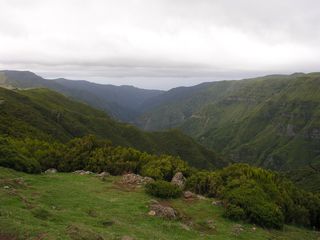 But while we were walking down into the valley it started to rain lightly. We carried on nevertheless and decided to follow the path to the 25 Fountains, it was only 2.5km after all. But the path was narrow, steep and muddy and slippery from the rain. It took over an hour of effort to finally get there. But the spectacle at the destination was well worth it.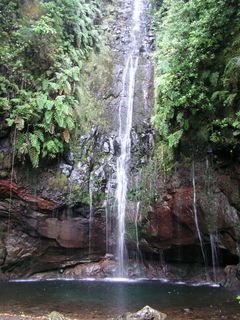 After enjoying the view for a few minutes we set off on the laborious way back to our car. When we finally arrived there we were happy to get out of the rain and being able to sit down.
On our last day on Madeira Silke and I took it easy. We granted our sore legs a day with little activities and a massage to loosen the stiff muscles. We felt slightly sad when we had to leave the island the day after. We really liked it on Madeira and are considering to come back outside the rainy season to explore the rest of the island.