Last weekend Silke and I visited York in the North of England (this may be debatable, but coming from Cambridge it is the North). York is a beautiful city with a lot of medieval buildings including remainders of the fortification around its centre. The city was founded by the Romans almost 2000 years ago.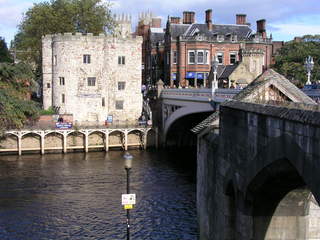 On Saturday we visited the York Minster, the impressive church on the northern fringe of the city centre. There was no way to get a complete photo so a partial will have to do.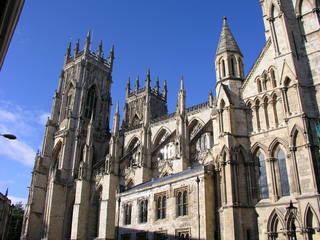 The next morning we toured the National Railway Museum. There are a lot of famous trains on display in the museum including Queen Victoria's carriage and the Mallard, the allegedly fastest steam locomotive of the world.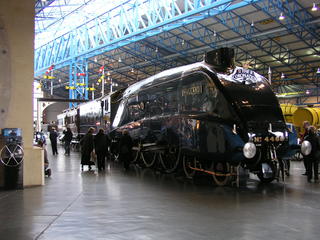 Hungry and a bit tired from exploring the museum for hours we had a really nice lunch break in Bettys Café Tea Rooms. After another walk through the city centre we set out to drive home –  and just in time as it started raining.